Singapore is a bustling city that attracts young professionals, digital nomads, and ex-pats from all over the world. With a strong economy, low crime rates, and excellent healthcare, it has recently become one of the best cities in Asia to settle down.
However, finding the perfect apartment for rent can be a challenge, especially if you're looking for a place that offers both convenience and community. It is where co-living comes in, providing residents with convenient living spaces while fostering connection.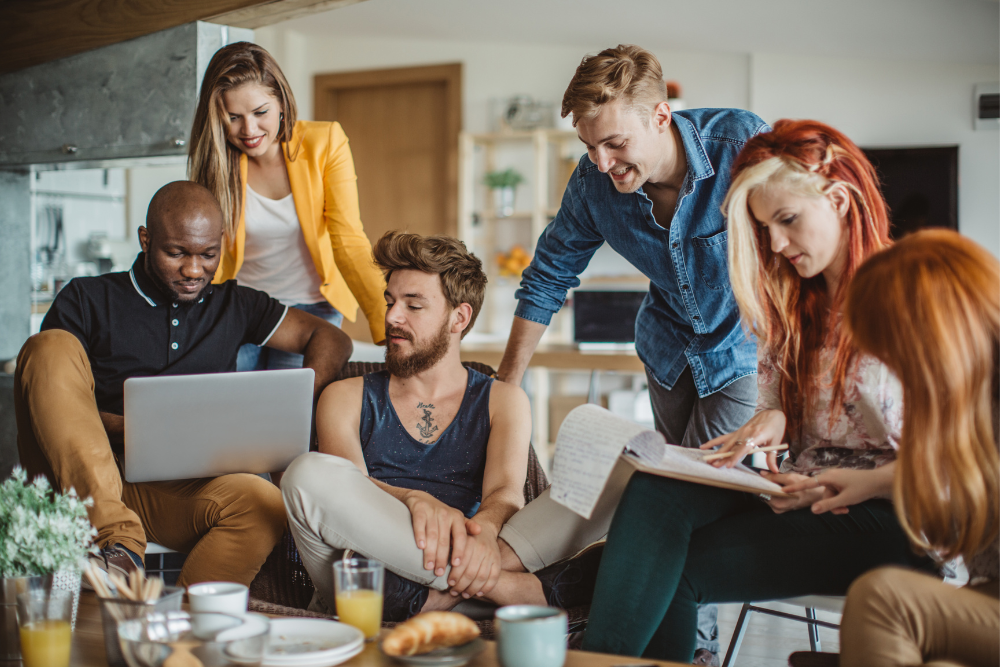 What is Co-Living and Why Choose It Over Other Accommodation Options
If you have never heard about co-living, it is a modern housing concept involving individuals or groups living together and using shared spaces, such as kitchens, living rooms, and other common areas.
It offers a unique experience for residents, providing a sense of community, often missing in other housing arrangements.
Below are the top reasons why people choose co-living apartment for rent in over other forms of accommodation.
Community Living
Co-living spaces foster social interaction among residents. Instead of living alone in an apartment, it gives the opportunity to live with like-minded individuals to form meaningful relationships.
Its communal spaces, such as the kitchen, living room, and dining area, are shared among residents, encouraging socialization and creating a sense of belonging.
Access to Amenities
In co-living, you can find many amenities. These amenities vary from space to space but can include features like a gym, rooftop terrace, pool, laundry facilities, and co-working spaces.
Most of the time, these places also have LED televisions, air conditioning, refrigerators, furniture, or modern lighting, making your living experience even better.
Flexibility and Convenience
Many co-living spaces offer flexibility and convenience that can be hard to come by in traditional accommodation options. These can include flexible lease terms, allowing residents to rent on a short-term or long-term basis. It is particularly beneficial for digital nomads or ex-pats who are not sure how long they will stay in Singapore.
Hassle-Free Living
Another great aspect of co-living is that cleaning, maintenance, utilities, and Wi-Fi are taken care of, so you don't have to worry about these details. The staff typically cleans and maintains the common areas, meaning you can free up your time to focus on work or leisure.
Plus, utilities such as water, electricity, and gas are often included in the rent, so there are no extra bills to manage.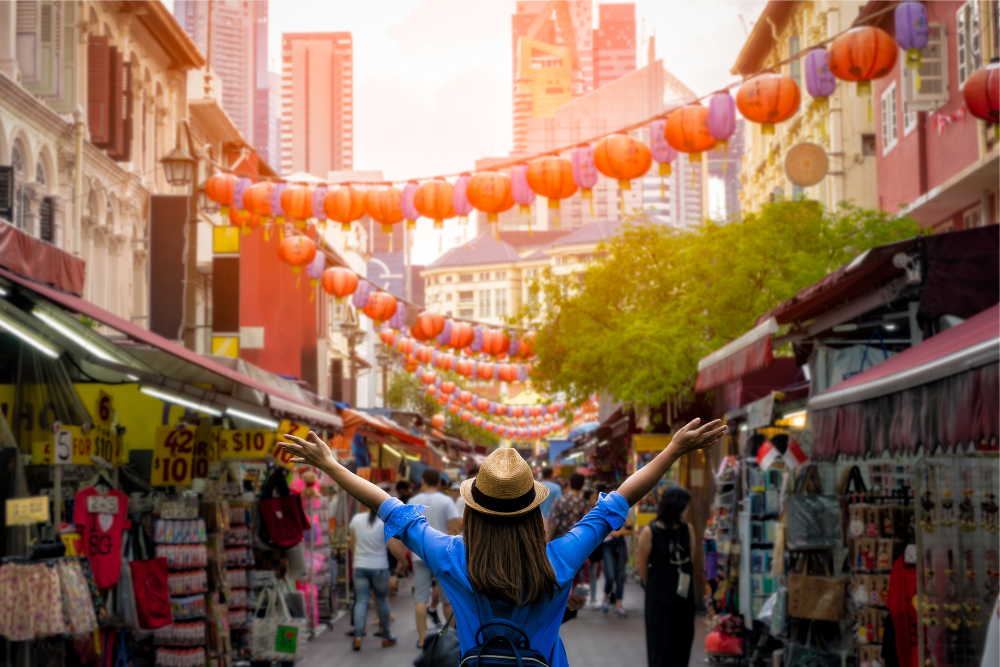 The Benefits of Living in Singapore
Singapore attracts new residents every year. It is determined by the many advantages this city offers, including:
Living in a Vibrant City-State
Singapore is a bustling city-state constantly evolving. With its diverse mix of cultures and people, it is a melting pot of ideas, cuisines, and lifestyles. It's a great place to meet friends, experience new cultures, and broaden your horizons.
Thriving Business Environment
Singapore is known for its robust business environment, which has made it a hub for entrepreneurship and innovation. The government has implemented many policies to support the growth of small and medium-sized enterprises, making it a great spot for startups and established businesses alike.
Access to World-Class Healthcare
Singapore has a healthcare system ranked among the best in the world. The country has a high life expectancy and a low infant mortality rate, thanks to its excellent healthcare facilities and skilled medical professionals.
Great Food Scene
Singapore is a foodie's paradise, offering a wide range of local and international cuisine. The country's hawker centers and food courts are famous for their affordable and delicious food, while its many restaurants and cafes cater to all tastes and preferences.
Excellent Public Transportation
Singapore has a highly efficient public transportation system. The Mass Rapid Transit (MRT) and extensive bus network are reliable and affordable, making it easy to move around the city and explore its many attractions.
Green Spaces and Nature
Singapore has many parks, gardens, and nature reserves that provide a peaceful escape from the hustle and bustle of city life. Some of the most popular green spaces include the Gardens by the Bay, the Singapore Botanic Gardens, and the Mac Ritchie Reservoir Park.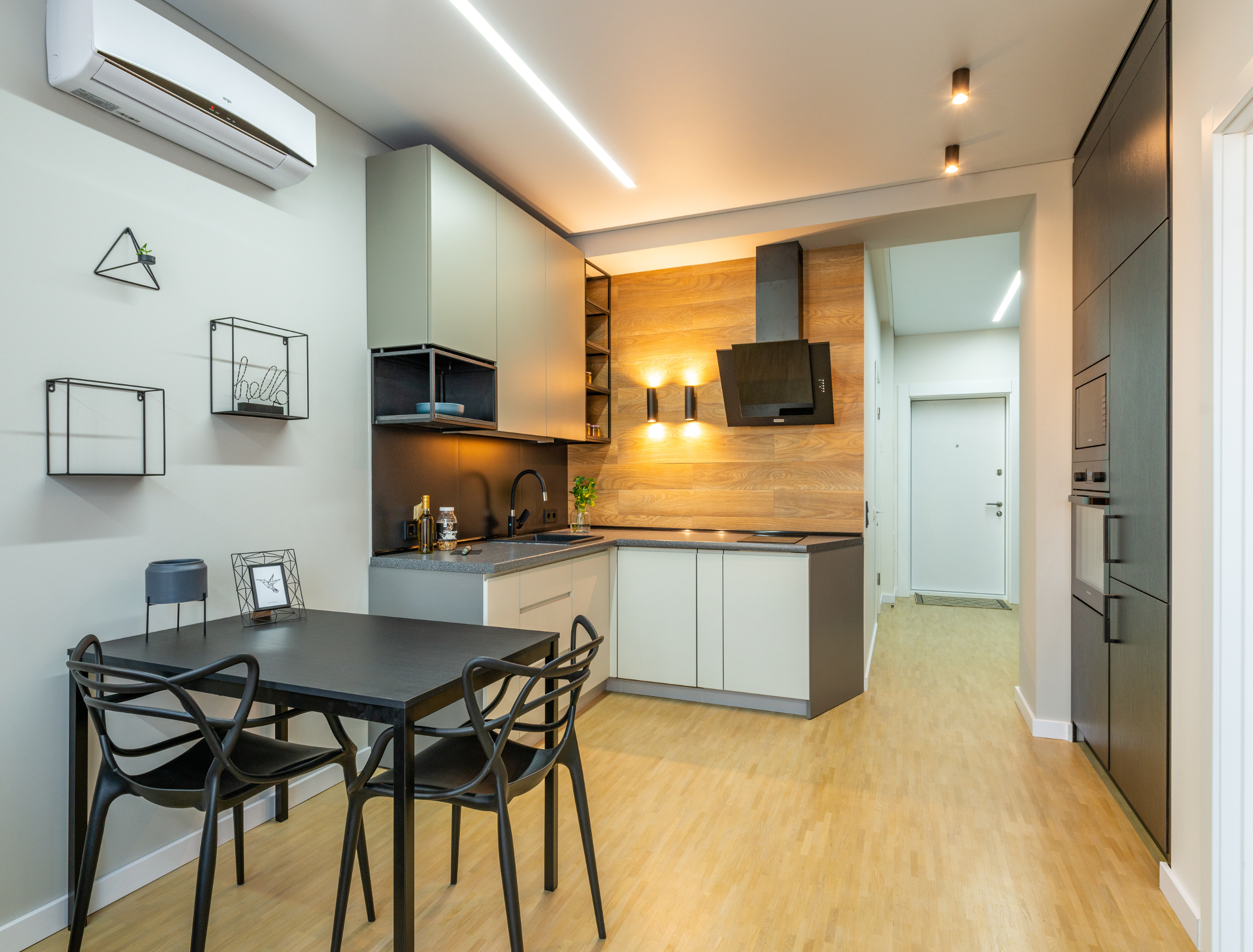 What to Consider When Choosing a Co-Living Apartment in Singapore
Choosing the right apt for rent Singapore is essential for a comfortable and enjoyable living experience. Here are some key factors to consider when making your decision.
Location
The location is one of the most important things to keep in mind. Look for a place located in a safe and vibrant neighborhood that is convenient for work or study. And consider proximity to grocery stores, cafes, and restaurants, as these can also greatly enhance your quality of life.
Budget
Determining a realistic budget for co-living apartment for rent can help narrow your search and avoid financial stress. When creating a budget, consider all the costs, such as rent, utilities, and other fees. Search for a place that fits your pocket while offering the desired location and amenities.
Amenities
One of the main benefits of co-living apt for rent Singapore is the range of amenities they propose. These can include shared spaces, internet access, cleaning services, and community events. When choosing, think about which ones are the most important to you and look for a place offering them.
Room Types
Co-living apartment for rent offers a range of room types to suit different needs and budgets. Private rooms, shared rooms, and suites are among the options available. When deciding, consider privacy, budget, and lifestyle preferences
Start Your Co-Living Journey in Singapore Today
Co-living apartments are a fantastic option for young professionals, digital nomads, and families in Singapore looking for convenience, community, and affordability.
With many amenities and flexible living arrangements, co-living offers a unique and dynamic experience that is hard to replicate in traditional accommodation options. When choosing an apartment, consider location, budget, amenities, and room types to find the perfect space for your needs.
Contact us and find the perfect co-living apartment in our strongly bonded community with a homey atmosphere!