The biggest challenge when moving to Singapore is finding a new home, especially if you are on a tight budget and have never lived there. In this case, renting a room is the best solution to combine a satisfactory living experience with an affordable price.
However, to make the right choice, you must first understand the rental market and the different types of rooms available. So you don't get lost in the depths of the internet, learn everything about renting a room in Singapore to make an informed decision and find the perfect place to call home.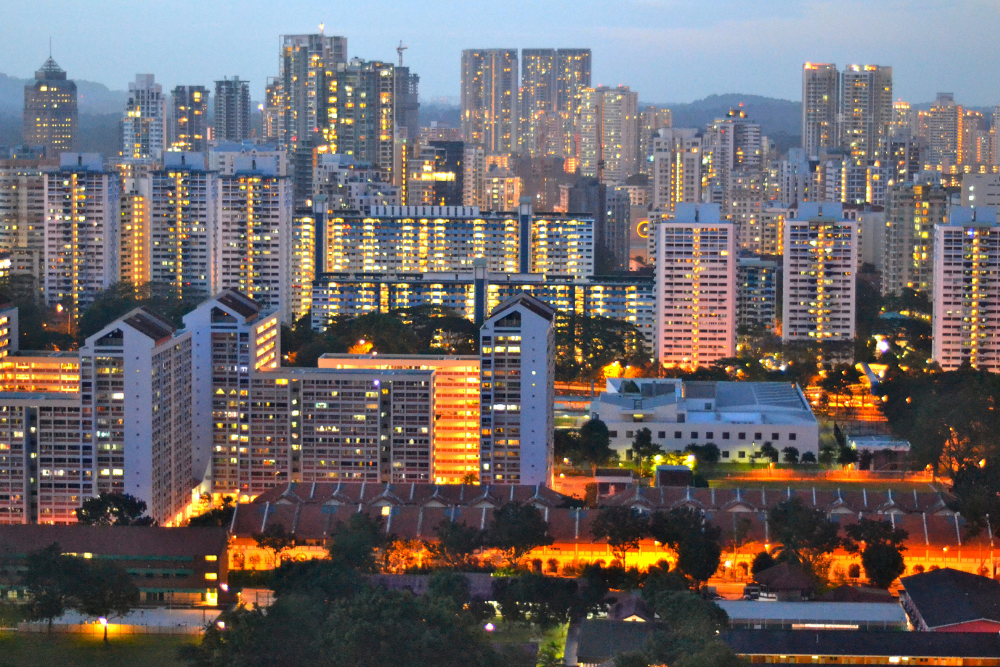 Types of Accommodation in Singapore
Renting a room in Singapore starts with apprehending the local rental market. Discover the three most common types of accommodation to pick the one that will fit your pocket and suit your needs.
1. HDB Flats
HDB flats are a popular choice among renters with a limited budget. Managed by the Housing Development Board, these government-subsidized flats offer affordable rental rates and convenient locations.
They come in many sizes and configurations, from one-room units to larger flats with multiple bedrooms. HBD flats are typically located in residential areas close to public transport, markets, and other restaurants.
While HDB flats may not provide the luxurious amenities and facilities of private properties, they are an excellent option for those looking for an inexpensive place.
2. Private Properties
Private properties, such as condominiums, provide a more luxurious living experience but have a higher price tag.
Their sizes and configurations also vary from studio apartments to multi-bedroom units. They offer amenities such as swimming pools, gyms, and 24-hour security, making them an excellent option if you prioritize comfort and convenience.
Private properties are usually located in prime areas, close to the city center, and have excellent access to public transport, shopping malls, and other attractions.
3. Co-living Spaces
Co-living spaces are worth considering if you opt for a unique living experience in Singapore.
These communal living arrangements offer a sense of community and are perfect for anyone who wants to connect with like-minded people. They often include a range of shared amenities, such as fully equipped kitchens, study rooms, and fitness centers.
The cost of a room in a co-living space is generally lower than private property but is comparable to or slightly higher than renting a room in an HDB flat.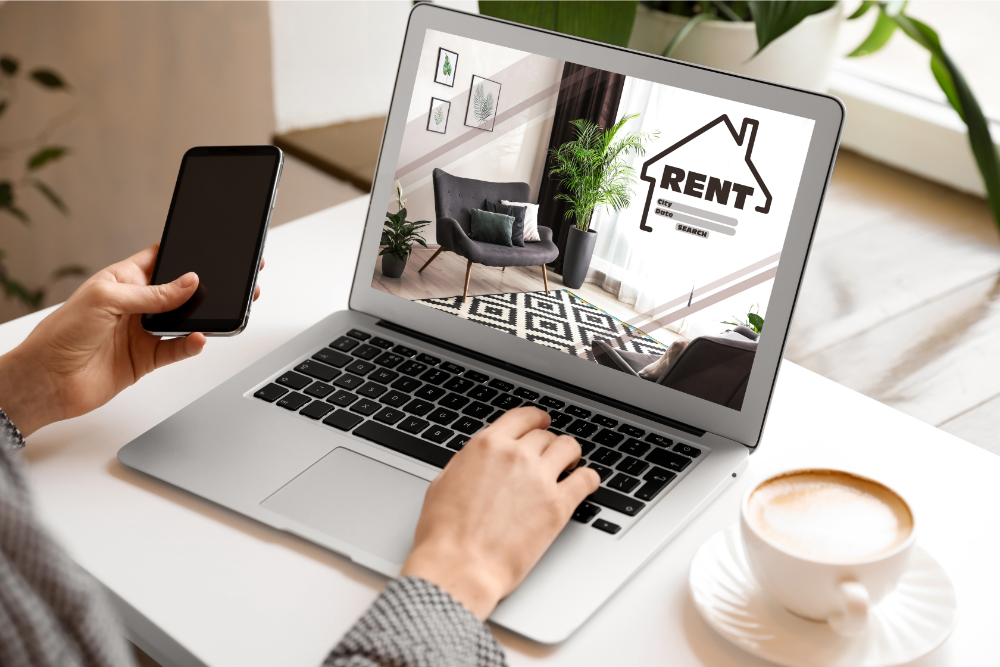 A Step-by-Step Guide on How to Rent a Room in Singapore
Now that you know about the different types of accommodation available, it's time to learn how to find a room in Singapore.
Step One: Determine Your Budget and Preferred Location
Start by researching the rental rates in different neighbourhoods to establish a realistic budget. Consider the amenities and services available in each area, such as public transportation, grocery stores, or shopping centers.
The rental rates can vary widely depending on the location and type of accommodation, so take your time to research and compare your options. Once you have a clear idea of your budget and preferred location, move on to the next step.
Step Two: Search for Available Rooms
There are several online property portals, such as PropertyGuru, 99.co, and iProperty in Singapore. These platforms allow you to filter your search by location, budget, and room type.
Additionally, many neighborhoods have Facebook groups, where people post about available rooms for rent. These are great resources for finding an accommodation in a specific area or community.
Step Three: Schedule Viewings
View the rooms in person to get a sense of the space and ensure it meets your requirements. Once you have identified potential options, contact the landlord or agent to arrange a viewing.
Make sure you have enough time to check each room properly and ask any questions you may have. Pay attention to the condition of the room for rent sg and its amenities, as well as the surrounding area, to ensure it suits you.
Step Four: Negotiate the Rental Terms
When negotiating the rental terms, be clear and assertive about your requirements and budget. If you feel that the rental amount is too high or the payment frequency is inconvenient, propose an alternative.
However, be also prepared to compromise, as the landlord or agent may have their constraints or preferences. For example, they may be willing to lower the rent if you commit to a longer tenancy period.
Step Five: Sign the Letter of Intent
The Letter of Intent is a document that serves as a preliminary agreement between the tenant and landlord. It outlines the basic terms and conditions of the rental, including the rental amount, duration of tenancy, security deposit, and any special requirements. It is not legally binding but a formal expression of intention to rent room in sg.
Once both parties have agreed on the terms and conditions, sign the Letter of Intent. It is typically prepared by the landlord or agent and signed by two entities involved to confirm their mutual agreement. Always read the document carefully before signing, and ensure that you understand all terms and conditions.
Step Six: Pay the Security Deposit
The security deposit is a form of assurance for the landlord in case of any damages or unpaid rent during the tenancy. It is usually equivalent to one month's rent and is payable upon signing the Letter of Intent.
However, before paying it, make sure you get a receipt and clarify the terms and conditions for its refund.
Step Seven: Sing the Tenancy Agreements
After you have paid the security deposit, the last step is signing the Tenancy Agreement. It is a legally binding contract between the landlord and tenant that outlines the terms and conditions of the rental agreement.
When reviewing a tenancy agreement, there are a few things to understand. These include:
The rental amount and payment terms

: Make sure the rental amount, payment frequency, and late payment fees are clearly stated.

Duration of tenancy

: The tenancy period has to be specified, including the start and end date.

Security deposit

: The amount of the security deposit and the conditions for its refund must be mentioned.

Repairs and maintenance

: The responsibilities of the landlord and tenant for repairs and maintenance should be precisely outlined.

Termination and renewal

: The conditions for early termination and renewal of the tenancy should be defined in the agreement.
Step Eight: Make the First Rental Payment
Make the first rental payment to ensure you adhere to the agreed-upon payment schedule to avoid any disputes with the landlord or agent. You can do it via bank transfer, cheque, or cash, depending on the agreement between the parties.
Keep a record of the payment and obtain a receipt. Once done, you can move into your new room and enjoy your new living space. Remember to keep up with subsequent rental payments to maintain a good landlord-tenant relationship.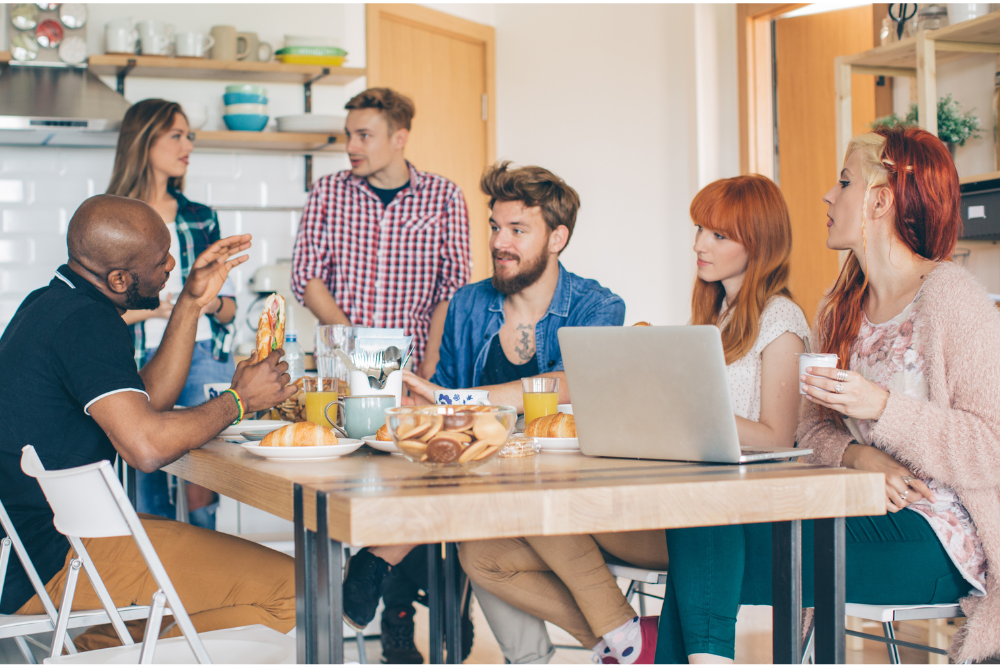 Renting a Room in Co-Living Spaces: A Hassle-Free Alternative
Unlike renting a room in Singapore in a private property or HDB flat, co-living spaces have a simplified rental procedure.
Instead of dealing with multiple landlords, room rental sites, and steps involved in renting process, they allow you to rent a room directly from the co-living operator. It means only one point of contact, making it easier to resolve any issues or concerns that may arise.
They also offer flexible rental terms, letting you rent room in sg for shorter periods than traditional leases. It is ideal if you don't exactly know how long you will stay in a particular location or if you look for a temporary living arrangement.
Furthermore, co-living spaces have furnished rooms, communal areas, and various amenities. Thanks to that you won't have to worry about buying furniture or appliances, as these will be provided.
Rent a Room in No Time in Singapore
Renting a room in Singapore is an excellent option for those looking for a cost-effective and convenient living arrangement.
With a clear understanding of the different types of accommodations available and the steps involved in renting, you can make an informed decision and find the perfect place to live.
However, if you don't feel like going through this often complicated process, contact us and rent a room in our customized furnished co-living space with a homey atmosphere!