Singapore is home to a thriving business community, attracting travelers requiring comfortable and affordable accommodations. It is where corporate housing comes in – fully furnished apartments that offer the comfort of a home and the convenience of a hotel.
With the rise of co-living spaces in Singapore, this rental solution has become an even more attractive choice for business visitors. Discover why the combination of these two is the best alternative whether you're looking for short or long-term corporate apartments Singapore!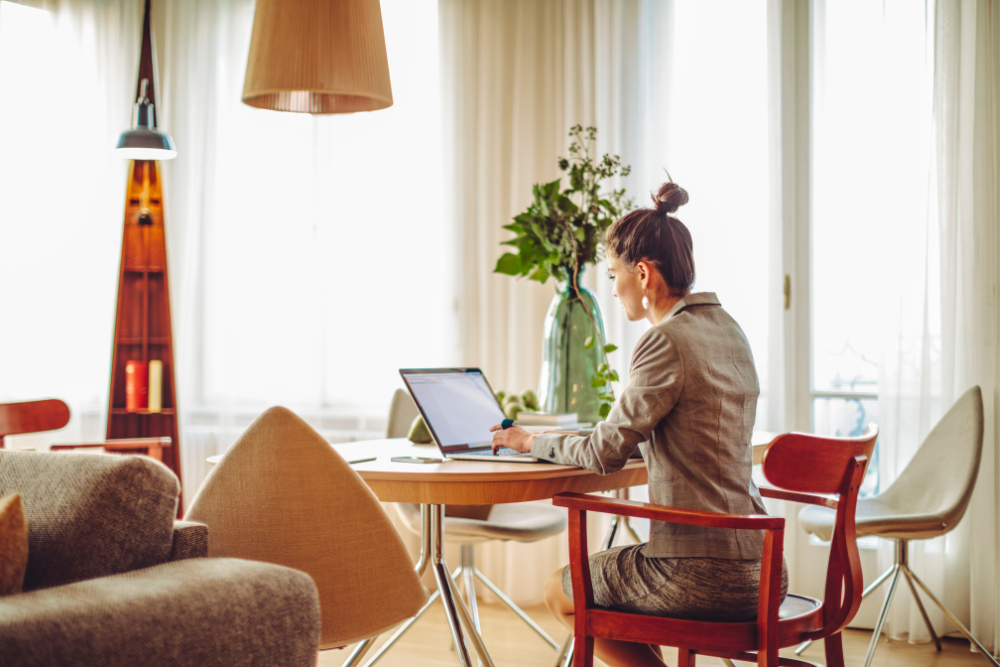 Why You Should Choose Corporate Housing in a Co-living Space
Co-living is an increasingly popular trend in Singapore. Corporate housing is essentially its extension, providing all its benefits with added features tailored specifically for business travelers. Here are some main reasons for choosing this rental solution while going on a business trip to Singapore:
Community and Networking
Co-living spaces allow business travelers to connect with like-minded individuals to build a strong professional network. They often organize events like workshops and seminars where you can learn from industry leaders and share your knowledge with others.
Affordability
Co-living spaces are generally more affordable than traditional apartments or hotels, making them an attractive option for budget-conscious business travelers. Since Singapore isn't the cheapest city in the region, saving on housing costs is worth your consideration.
Flexibility
Co-living spaces offer flexible lease terms tailored to your specific needs. It makes them a great choice if you are uncertain of the length of your stay or will have to shorten or extend your trip unexpectedly.
Convenience
You will mostly find co-livings in convenient locations, such as the central business district, with easy access to transportation, restaurants, and other essential amenities. It will make it easier to navigate around the city and take advantage of Singapore's numerous attractions.
Personalized Services
Personalized services can include regular cleaning and laundry to help you maintain a comfortable and clean living space. You can also rely on assistance with various tasks, such as booking transportation or making restaurant reservations to save time and effort.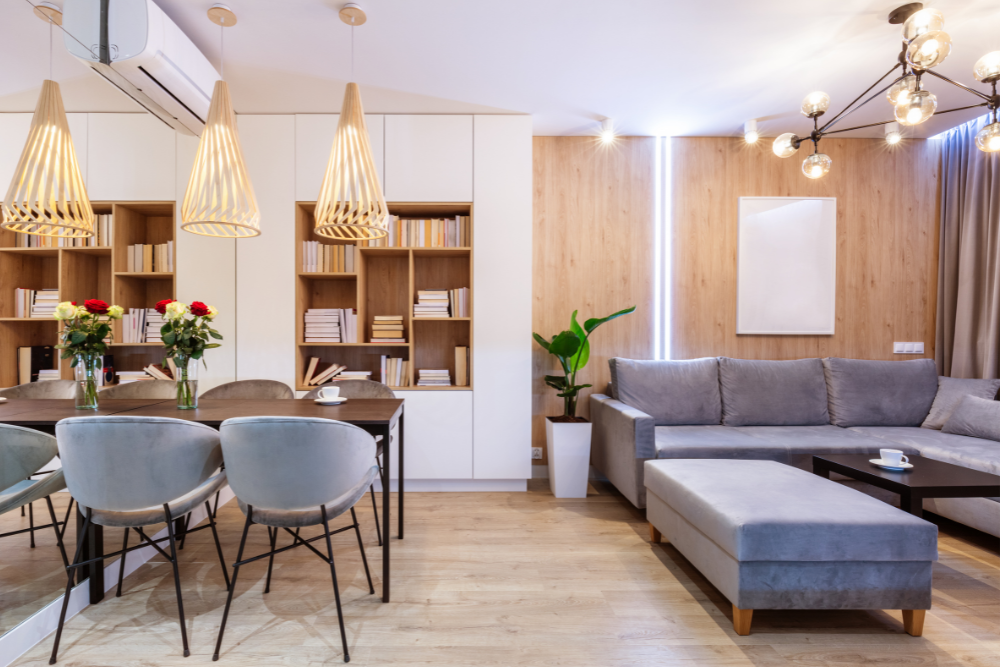 Types of Corporate Housing Options in Co-living Spaces
There are many possibilities when choosing corporate serviced apartments in a co-living space. Explore the five most common types, along with their amenities and services.
Fully Furnished Apartments
Fully furnished corporate apartments Singapore are one of the most popular choices. They include all the necessary amenities and appliances, including furniture, bedding, and kitchenware. This option offers the most privacy and independence for those who can use the space for work, relaxation, and entertainment.
Private Rooms With Shared Spaces
When selecting this option, you have your private bedroom but have to share common spaces such as the kitchen, living room, or bathroom with residents. This solution provides privacy while having the opportunity to socialize and network with others.
Studio Apartments
These apartments are designed for individuals or couples who prefer their own private space but without the expense of a larger apartment. They are also fully furnished and equipped with necessary amenities, including kitchen appliances, a sofa, or a TV, providing more privacy.
Suites
Suites bring a more luxurious experience. They typically include a separate bedroom and living room area and may feature a kitchenette or full kitchen. They offer additional amenities such as housekeeping, 24-hour room service, and on-site dining options.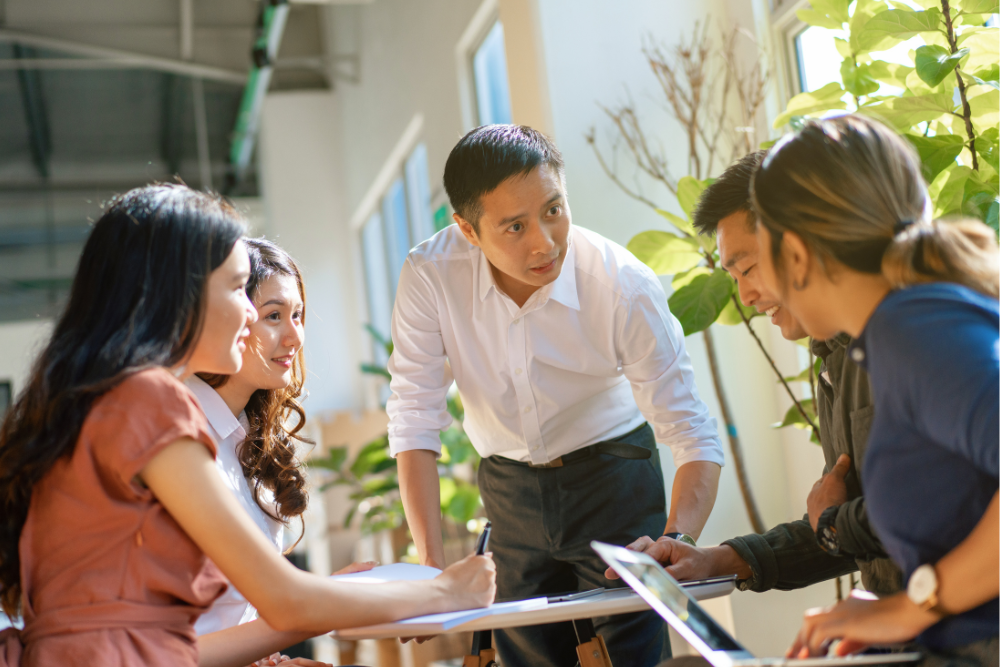 Tips on Selecting the Right Corporate Housing in Singapore
Finding the right corporate housing Singapore can be a daunting task, given the numerous options available in the market. To help you make an informed decision, here are some factors to consider:
Consider the location

: Evaluate the

corporate housing Singapore

to your workplace and other amenities such as supermarkets, restaurants, and public transportation.

Establish a budget

: Choose a provider with affordable rates without compromising on quality, based on the duration of stay and amenities provided.

Create a checklist

: Write down all requirements, including location, amenities, and anything important, before deciding.

Be aware of terms

: Consider the length of your stay and the flexibility of the lease terms offered by the provider.

Check the reviews

: Look for reviews and ratings from past clients to gauge the level of service and reputation.

Don't wait until the last minute

: Start your search early to allow ample time for research and selection.
Elevate Your Business Travel Experience
Co-living spaces offer corporate housing with a range of benefits for business travelers. These include affordability, convenience, flexibility, personalized services, and networking opportunities.
Depending on your preferences and budget, you can stay at fully furnished apartments, private rooms with shared spaces, studio rooms, or luxurious suites. Whatever option you select, follow the seven steps tips to make a wise decision.
Are you planning a business trip to Singapore? Contact us to find the best corporate-serviced apartments available in our co-living spaces.